Editor-in-chief
Professor Dr. Andrew Lian, Suranaree University of Technology, Thailand;  Professor Emeritus University of Canberra, Australia, and President of AsiaCALL International Conference. Andrew Lian is Professor of Foreign Language Studies, School of Foreign Languages, Suranaree University of Technology, Thailand, He specializes in the methodology of teaching foreign/second languages and has had a special interest in the uses of modern technology to enhance learning since the late 1970s. He is one of the pioneers of Technology-Enhanced Language-Learning in Australia. Previous to this appointment, he was Professor and Chair of the Department of Foreign Languages and Literatures at Western Illinois University in the United States. Prior to that, he had been Professor of Humanities and Director of the Center for the Study of Languages at Rice University, Houston, TX, USA, and Professor and Head of the School of Languages and International Education at the University of Canberra in Australia. He has held further Professorial appointments and been Head of Department in two other universities in Australia (James Cook University and Bond University). His current research interests are in the area of self-adjusting and self-organizing (language/culture-) learning environments based on rhizomatic approaches to (language/culture-) learning and the generation of personal learning environments within a 21st-century perspective. As a consequence, he is also interested in the development and use of multimedia databases in (language/culture)-teaching and learning. More details can be found at http://andrewlian.com/new and http://andrewlian.com. He can be reached at President at asiacall.info (Orcid) (Scopus)
Co-Editor-in-chief
Associate Professor Dr Pham Vu Phi Ho, Vice Dean of the Faculty of Foreign Languages, Van Lang University, Vietnam, Vice-president of AsiaCALL International Conference.
Assoc. Prof. Pham Vu Phi Ho, Ph.D., Faculty of Foreign Languages, Van Lang University, Vietnam. He used to be a Vice-President of Ba Ria – Vung Tau University, and Vice-President and Dean of Faculty of Foreign Languages of Van Hien University, Vietnam. Pham has been published 47 research articles in both local and International Journals (ISI/Scopus-indexed), and 7 books and course-books. He has international experience in teaching English at Suranaree University of Technology, Thailand; especially, he worked as a Professor for Gyeongju University, South Korea, in 2014. He is the managing editor of its AsiaCALL Online Journal. He is also an editor for the Asian Journal of Applied Linguistics (Scopus-indexed), an editor for the International Journal of English Linguistics, and a peer reviewer for some international Journals indexed in ISI/Scopus such as Computer Assisted Language Learning, Open Sage, International Journal of Instruction. His main interests include Academic Writing, peer responses, translation, Teaching methodologies, and Technology-enhanced learning. His CV may be found at https://www.phamho.com/c-v; his Orcid ID; Scopus ID; Google Scholar profile
Managing Editor
Dr. Ania Lian, Senior Lecturer (eq. Associate Professor) in Education (Teaching and Learning), Charles Darwin University, Australia, Vice-President for Research & Innovation and Chief Editor of the AsiaCALL Online Journal. Since 1993, Ania has held positions at various universities in Australia, with her work focusing on the uses of technology in second language learning and in education in general, including software development. She has also worked at the National Policy Office of the Council on the Ageing in Canberra and has a history of working on a voluntary basis with the wider community on sustainability projects within the framework of the Queanbeyan Business Council, NSW. Ania has been a keynote speaker at a number of academic conferences both in Australia and in Asia, where she engages in building collaborative networks between CDU and other universities, with the aim of expanding the international focus of all involved. The leading objective of her teaching and research is to explore the concept of inclusive learning environments, with a specific focus on learner-centredness. Her recent interest in graduate attributes developed from these concerns which form the framework of her approach. Her professional portfolio can be found by clicking HERE. As Vice-President, AsiaCALL (Research and Innovation) Ania has created the AsiaCALL Professional Learning Community (https://sites.google.com/site/asiacallplc/) and, on Facebook, The AsiaCALL Phd and Research. Orcid ID; Scopus ID
Editorial team
Professor Dr. M. Rafael Salaberry, Mary Gibbs Jones Professor of Humanities; Research Director, Center for Languages and Intercultural Communication, Rice University, USA.
Prof. Rafael Salaberry graduated from Cornell University in 1997 with a PhD in Applied Linguistics and a minor in Cognitive Studies. He has held positions at University of Minnesota, Penn State University, and University of Texas-Austin.
He is a Professor in the Department of Modern and Classical Literatures and Cultures at Rice University, where he conducts research in a number of areas associated with the fields of applied linguistics, second language acquisition, multilingualism and bilingual education. A list of my publications ranked by relevant citations is accessible through Google Scholar. Currently, He is on the Editorial Board of the following peer-reviewed journals: Journal of Multilingual Theories and Practices, Asia CALL Online Journal, International Journal of TESOL & Education, and Journal of Spanish Language Teaching. Prof. Rafael is also on the International Advisory Board of ILCE (Instituto de Lengua y Cultura Españolas) – Universidad de Navarra (Spain).
(Orcid), (Scopus), (Google Scholar)
Dr. Kurt Candilas, Dean of the Arts and Sciences Program of Lourdes College, Cagayan de Oro City, Philippines.
Dr. Kurt S. Candilas earned his undergraduate degree of Arts in English at Bukidnon State University, Malaybalay City. He obtained his Master's degree in Education major in Teaching English Communication Arts at Lourdes College, Cagayan de Oro City. He finished his Doctorate's degree in English major in Literature at the University of San Jose Recoletos, Cebu City, Philippines. Dr. Candilas also earned his TESOL advanced certification with the American TESOL Institute of the Philippines, Inc. His research interests include the following areas: literature, linguistics, education, and religion.
(Orcid ID), (Academia), (Google Scholar)
Dr. Bao Dat, Monash University, Australia
He is the author of Understanding Silence and Reticence: Nonverbal participation in Second Language Acquisition (Bloomsbury, 2014), Poetry for Education. Classroom Ideas that Inspire Creativity (Xlibris, 2017), Creativity and Innovations in ELT Material Development: Looking beyond the Current Design (Multilingual Matters, 2018), Transforming Pedagogies through Engagement with Learners, Teachers & Communities (Springer, 2021), Silence in English Language Pedagogy: From Theory to Practice (Cambridge University Press, 2022).
(Orcid), (Scopus), (Google Scholar)
Dr. Nguyen Thi Thuy Loan, VASS College of Vocational Education, Australia
Dr. Nguyen Thi Thuy Loan, Department of English, Faculty of Education and Educational Innovation, specializes in teacher education, reflective practice, written corrective feedback, genre analysis, English written discourse, second language writing instruction and research, academic writing, ESL, ESP, professional writing with genre-based approach, citations and reporting verbs. Among her several international publications, 23 research articles were published in Scopus/ISI- indexed journals.
She serves as a reviewer, editor, and editor-in-Chief for Heliyon, Studies of Educational Evaluations, ESP Today Journal, and others. She has so far handled 35 manuscripts as an editor and reviewed 124 manuscripts submitted to several Elsevier and Scopus-indexed journals. Dr. Nguyen has also served as a chair and a committee member of thesis defenses in Thailand, a thesis examiner for Ph.D. theses from Vietnamese and Australian universities, a supervisor for TESOL Master's students in Vietnam, and a co-supervisor for a Ph.D. candidate in Iran
(Orcid ID), (Scopus ID), (Google Scholar)
Dr. Phan The Hung is Dean of Faculty of Foreign Languages, Van Lang University, Ho Chi Minh City, Vietnam. He is also the Director of the National Center of English Language Testing of VLU. He earned his M.A. degree in Applied Linguistics at Northern Iowa, USA, and his Ph.D. Degree in Linguistics at Queensland University, Australia. He has another Ph.D. degree in Language Studies at HCMC University of Education, Vietnam. In terms of management, Dr. Phan The Hung used to be Dean of Faculty of Foreign Languages & International Studies from 2005 to 2012 at Da Lat University, Vietnam. From 1991-1999, He the Director of the Center of Foreign Languages, and later from 2005-2012, the Vice-Director of the Center for Korean-Vietnamese Culture. In terms of publications, Dr. Phan The Hung has published a number of books and research articles in Linguistics and Applied Linguistics. His main interests are Linguistics, Applied Linguistics, Culture, and Language. Biodata.
Dr. Thuy Thi Ngoc Bui, a Deputy Head of the External Affairs Office at Hanoi University of Science and Technology (HUST), graduated from the Master's and Doctoral programs in Language Policy in the U.S. under the Ford Foundation and the East-West Center scholarships. In 2015, she was awarded the Australian Executive Fellowship to work as a visiting scholar at the University of Sydney, Australia. Her research focuses on multilingualism, critical literacy, teacher agency, and the relationship between language and education policies and socio-economic equity. Besides her academic positions, Thuy actively works as a community project manager for projects funded by the U.S and Australian embassies and other international organizations. Her projects focus on pedagogy training for teachers and enhancing academic and personal development skills for disadvantaged minority people, community leaders, and local activists. (Scopus ID)
Reviewers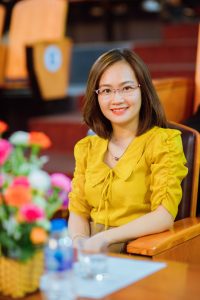 Dr. Nguyen Thi Hong Nhat is the Dean of Faculty of English, a teacher educator and a lecturer of English at Hanoi Pedagogical University 2, Vietnam. She holds a Doctor degree from the University of Queensland. She has received several scholarships from Vietnamese, Australian and the US government scholarships to complete her higher education study and other professional development courses. She has published research articles in both local and international journals, one book and 5 locally-used course-books. She has been a peer reviewer for some international journals and conferences such as AsiaCALL Online Journal 2021, RELO Vietnam Fullbright TEA Alumni Conference, LLCE 2020 Conference, Vietnam Education Symposium. She has also actively contributed to VietTESOL's professional development for K-12 to organize and deliver PD trainings for many English teachers in Vietnam. Her research interest is in the teaching of listening as a foreign language skill, EFL materials development, textbooks, curriculum development, teacher education, Computer-Assisted Language Learning and educational change.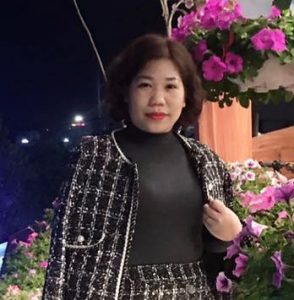 Dr. Vuong Thi Hai Yen is an English lecturer majoring in English Language at Faculty of Foreign Languages, Hanoi Metropolitan University, Vietnam. She has been teaching English for 20 years. She got MA in English language teaching methodology from University of Languages and International studies, Vietnam National University, Hanoi in 2008. She gained a Doctor of Philosophy in Contrastive Linguistics at University of Social Sciences and Humanities, Vietnam National University, Hanoi in 2019.  Her interests are Teaching English Language and Educational Linguistics; Phonetics and Phonology; Online Teaching; Teaching Language Skills; English teaching methodology and contrastive analysis. She has published one book and many articles about English teaching methodology issues and contrastive analysis. Email: vthyen@daihocthudo.edu.vn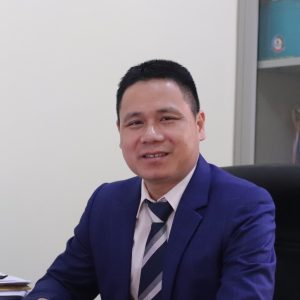 Dr. Lo Van Pang is a senior lecturer of English University of Foreign Language Studies, The University of Da Nang, Vietnam. As a teacher he has taught students from secondary schools to University. He completed his Doctor of Education at Flinders University, Australia in 2017. In terms of academic aspect, he has published several books and papers on English language teaching and education. Dr. Pang used to work as a reviewer for VietTESOL conference and Australian and International Journal of Rural Education. His special interest is in teaching English to students from different cultural backgrounds, special needs, technology in language teaching and cooperative learning.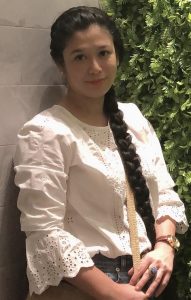 Dr Nguyen Hoa Mai Phuong is a senior lecturer at Van Lang University, Ho Chi Minh City. She has over 18 years of experience teaching English to all ages and levels of students. She was a full-time lecturer at University of Sciences, University of Social Sciences and Humanities, and International University (Vietnam National University). She is currently working as a full-time lecturer, teaching Literature and Research Methods. Her doctoral thesis is about conversational strategies used in literary works. She has published 12 research articles in TESOL and literary analysis in both local and international journals. As a secretary, Dr Nguyen played an active role in organizing AsiaCALL Conference at Van Lang University. Dr Nguyen has served as a reviewer and a committee member of M.A thesis defenses in Thu Dau Mot University. She also serves as a reviewer and editor-in-chief for AsiaCALL Conference Proceedings (2020) and VLTESOL Conference Proceedings (2022). Her current research interests are literary analysis, translation study, and TESOL and academic writing.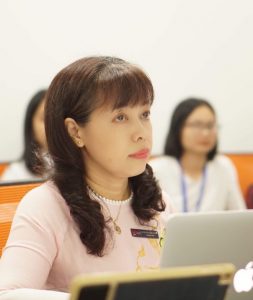 Ms. Ngo Thi Cam Thuy, M.A. and doctoral student in TESOL, is a lecturer of Van Lang University, Ho Chi Minh City. She has had more than 25 years teaching English- majoring students. She presented her Research at GloCALL 2019, AALA 2019, CAMTESOL 2020, OPENTESOL 2020, VIETTESOL 2020 and Asia CALL 2021. She is also a peer reviewer for AsiaCALL Online Journal, the International Journal of English Linguistics and VIETTESOL Conference. Her main interests include Professional Development, Methodology, Learner Autonomy, Language Assessment and Emotion Regulation.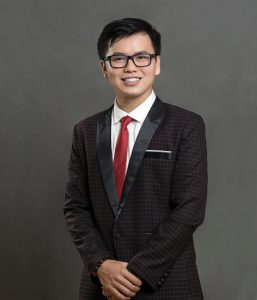 Tran Quang Hai is a Doctoral student of the Faculty of Linguistics, Ho Chi Minh City University of Social Sciences and Humanities, Vietnam National University. He earned his M. A TESOL degree from Victoria University, Australia. He is currently a lecturer of the Faculty of International Languages and Culture Studies, Hoa Sen University, Vietnam. He has presented at and participated in a number of national and international conferences on linguistics and language teaching – learning. Additionally, he has taught both English and non-English majors. His accumulated experience from working at various educational institutions has equipped him with ample confidence and skills in language teaching. His research interests include linguistics, Virtual Communities, and Teaching – Learning Practices.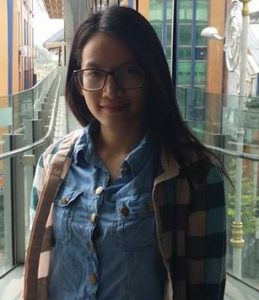 Phan Thi Kim Thao hold a Master of Arts in TESOL. She has taught both English and non-English majors for 10 years. Also, she is currently a researcher, an editor, and a reviewer from Van Lang university, Vietnam. Her main interests comprise applied linguistics, language testing and assessment, education, and ESP. Her research has been presented and published at domestic and international journal publishers.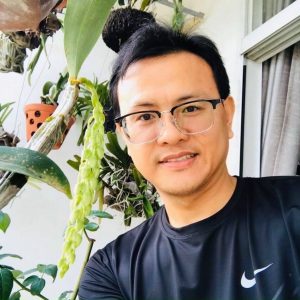 Nguyen Tat Hiep is an MA holder in HCM City Open University. He has been teaching for more than 14 years at University of Labor and Social Affairs. His area of interest is investigating psychological aspects of the classroom such as critical thinking, mindfulness, motivation, and wellbeing. Nguyen Tat Hiep conducted reviews for the 1st ICTE and the International Journal of TESOL & Education.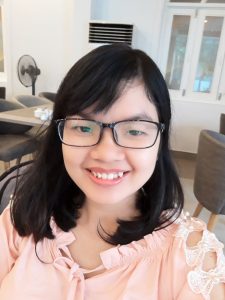 M.A. Pham Thi Ngoan is currently an English lecturer at Nguyen Tat Thanh University. She obtained MA degree in TESOL for professional development last year. Besides, she has had five-year experience in teaching English at various institutions. Her research interests include Teaching Methodology, Language Skills, CALL, and Testing and Assessment. Her first research has been published with the title "Challenges and opportunities of implementing e learning in teaching english at tertiary level from teachers' perspective".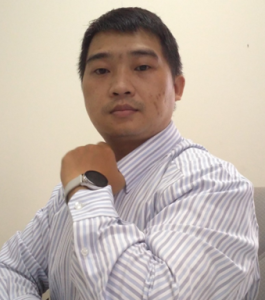 Le Minh Trung is in the phase of probationary Vietnam National University Ho Chi Minh City, School of Medicine. He holds MA in English Studies. Having experience instructing various levels of students, currently, he is interested in applying technology in pedagogical activities. Simultaneously, natural language processing attracts Trung as well.